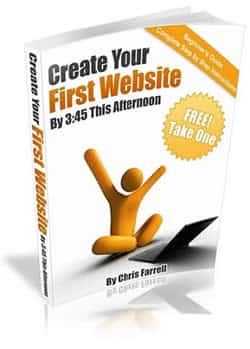 Create Your First Wesite
by Chris Farrell
Easily explained A to Z how to create your own website, written specially for beginners and newcommers. Also included are hundreds of screenshots and videos.
Click on the link below to start downloading this free ebook:-
Create Your First Wesite – 125 pages, 3.8MB (PDF)
Items posted here are free at the time of posting. If you find they are no longer free, kindly notify us immediately through our contact form.