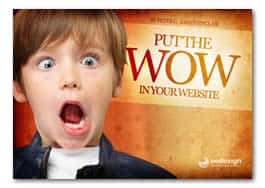 Put The Wow In Your Website
by OE Design
This eBook teaches on the following topics:
Important Information For Noobs
Is Your Website Judgement Proof? You Be The Judge!
Important Questions Before Redesigning Your Website
Seeing Your Website Through Your Potential Client's Microscope
Some More Online WOW For Your Website
Click on the link below to start downloading this free ebook:-
Put The Wow In Your Website – 14 pages, 533KB (PDF)
Items posted here are free at the time of posting. If you find they are no longer free, kindly notify us immediately through our contact form.